With our services, your compressor becomes as good
as new!
We are industry specialists in compressors, and we know how to best service, refurbish, and repair them. We have deep knowledge of many brands and extensive experience with complex damages.
We take pride in delivering impeccable and efficient work. When a compressor has been with us, it is often as good as or even better than new. We are experts in STAL, official service partners for Bitzer and Dorin, but we also possess high competence in Sabroe, York, Frick, Gram, Howden, Daikin, Mycom, Trane, FES, VMY/Aerzen, Carrier, and others.
There is a difference between regular servicing and remanufacturing
We enhance efficiency
with up to



8%
We delve deeper into identifying improvements that can be made to optimize operations. We can increase compressor efficiency by up to 8 percent.
Experts on compressors
at sea and on land
Kompressorteknik Marine
We are specialists in HVAC services and optimization at sea on ships. Compressor program is part of our services.We carry out assignments in the USA, the Mediterranean and in the Baltic Sea as well as other parts of the world, which means that the whole world has become our field of work.
Read more about Marine Services here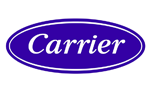 bishop
We have holidays between 18 July and 5 Aug. During this period we have limited staffing but you can reach us on +46 (0)11-10 08 40 or info@kompressorteknik.se.
bishop
Frascold strengthens its presence in northern Europe and announces the important partnership with Kompressorteknik, a service center with long experience and high quality service, also for compressor auditing in its workshop in Norrköping, Sweden.
bishop
We are happy to help you with special spare parts in industrial refrigeration. If you have a base, we can manufacture most things in our workshop, if you do not have a base, we will create it according to your wishes. Ask us it pays off!
Read all the news here
Contact us
"*" indicates required fields